Instructors and Facilitators
Workshop Instructors
John Graves (Vanderbilt University)
John A. Graves, Ph.D. is Professor of Health Policy and Medicine at Vanderbilt University School of Medicine, and Professor of Management at the Vanderbilt Owen Graduate School of Management in Nashville, Tennessee, USA. He directs the Center for Health Economic Modeling at Vanderbilt University Medical Center, and is a faculty affiliate of the Vanderbilt Institute for Global Health (VIGH) and the Vanderbilt Ingram Cancer Center.
Dr. Graves has over twenty years of experience at the intersection of research and policymaking, having contributed to policy modeling efforts that informed the design and execution of the 2006 Massachusetts health reform legistlation and the 2010 Affordable Care Act, for which he served as lead modeler for the White House Office of Health Reform. Since joining the Vanderbilt faculty in 2011, Dr. Graves has led large research projects focused on the design of health insurance, the returns to health care spending and quality, and the cost-effectiveness of genetic testing in diverse health system populations.
Dr. Graves teaches econometrics, statistics, and health policy courses to masters and Ph.D. students drawn from across Vanderbilt University, and is course director for policy and health economics content for Vanderbilt School of Medicine medical students. He also co-directs the Health Care Valuation Lab–a novel course collaboration between the Owen Graduate School of Management, Vanderbilt School of Medicine, and the Nashville Entrepreneur Center's Project Healthcare Initiative. Prior to joining Vanderbilt, he taught in the the Master's in Public Administration in International Development at the Harvard Kennedy School, and is an affiliate of the Abdul Latif Jameel Poverty Action Lab at MIT.
Dr. Graves holds a Ph.D. in Health Policy from Harvard University and an undergraduate degree in economics and English literature from the University of the South in Sewanee, Tennessee. He is an elected member of the National Academy of Social Insurance, and his work has been recognized with fellowships and awards from the National Institute for Healthcare Management, the National Bureau of Economic Research, and the American Statistical Association.
Ashley Leech (Vanderbilt University)
Ashley Leech is an Assistant Professor in the Department of Health Policy at the Vanderbilt University School of Medicine. Dr. Leech's research combines health services research and health economic methods to answer questions related to healthcare access, delivery, resource allocation, and use, and outcomes for reproductive-age women and their children. She is the Principal Investigator of an NIH/NIDA-funded career development award on Advancing Treatment Outcomes for Pregnant Women with Opioid Use Disorder where she is using decision science methodology to promote the coverage and adoption of high-value healthcare for pregnant women with opioid use disorder, a population that disproportionately faces major impediments to care.
Dr. Leech completed her post-doctoral training in Health Economics at the Center for the Evaluation of Value and Risk in Health (CEVR) at Tufts University School of Medicine where she focused on decision science methodology and received her Ph.D. in Health Services Research at Boston University School of Public Health.
Marie Martin (Vanderbilt University)
Marie Martin is an Assistant Professor in the Department of Health Policy in the Vanderbilt School of Medicine and serves as the Associate Director for Education and Training at the Vanderbilt Institute for Global Health (VIGH). She received her B.A. in English from Vanderbilt University and M.Ed. in International Education Policy from Vanderbilt's George Peabody College of Education and Human Development. Dr. Martin completed her Ph.D. at Tennessee State University in Public Administration. Her research and teaching interests lie at the intersection of global health, public policy and education with a particular focus on agenda-setting and public finance.
As Associate Director of Education and Training, she is responsible for curricular and academic program development in global health at Vanderbilt and abroad. Dr. Martin specializes in capacity-building initiatives for students, trainees and faculty from the U.S. and low- and middle-income countries. This capacity-building work includes developing curriculum, building robust training and education programs, and academic program evaluation.
Dr. Martin was a Fulbright Scholar to Japan in international education and worked for three years at the Global Education Office at Vanderbilt developing international service-learning programs. Her professional background includes seven years as an assignment editor for CNN and four years in the Czech Republic, primarily managing a parliamentary internship program for Czech university students under the direction of the European Union. Prior to her current role, Dr. Martin served as the Assistant Director for Education and Training at the Vanderbilt Institute for Global Health (VIGH).
She is currently the Director of the Global Health track of the MPH Program and Chair of the VUMC Global Health Education Committee. Dr. Martin also serves as a course director for MPH Project Development, Global Health Politics and Policy, and the Global Health Integrated Science Course (ISC).
Workshop Facilitators
Emily Myers (Vital Strategies)
Emily Myers is a Senior Technical Advisor for Data Impact at Vital Strategies. In this role she oversees the Data to Policy program, working with ministries of health to strengthen public health policy analysis and data use. With a background in economics and public policy, Emily has worked with governments in Asia and Latin America on various initiatives related to evidence-informed policy design. At Harvard University's Center for International Development, she oversaw capacity strengthening and research initiatives in Asia and the Middle East, and spearheaded a blended learning training program—Building Capacity to Use Research Evidence—rolled out to more than 4,000 civil servants in South Asia. As Project Director for the Malaysia Health Systems Research project at the Harvard Chan School of Public Health, Emily worked with international researchers and the Malaysian government to develop a comprehensive analysis of health system performance and assessment of reform options. Emily also worked in the Mexican government as a Senior Advisor to the Director General of the Mexican Social Security Institute, where she analyzed preventive health and primary care initiatives. She holds a Master's in Public Administration in International Development from the Harvard Kennedy School.
Chandra Dhakal (CDC Foundation)
I am an applied micro-economist. I got my Ph.D. in Applied Economics at the University of Georgia, Athens, GA. My research focus on food and health economics, and demand and price analysis. Specifically, I leverage microeconomic theories and structural econometric models combined with large household and retail scanner data to study various policy-driven food and health-related issues.
My research interests are broad and encompass several other fields in applied economics, including evaluating the impacts of US safety net programs (Unemployment Insurance, SNAP, WIC, and Medicare/Medicaid) and other health programs/initiatives. In my research, I use theoretical and empirical approaches to study these topics.
I also pursued a dual Master's degree in Statistics from the University of Georgia in 2021. I hold a Master of Science in Agricultural and Applied Economics from Texas Tech University, Lubbock, TX, and a Bachelor of Science in Agriculture with a concentration in Agricultural Economics, from Tribhuvan University, Nepal.
Andrew Ancharski (CDC Foundation)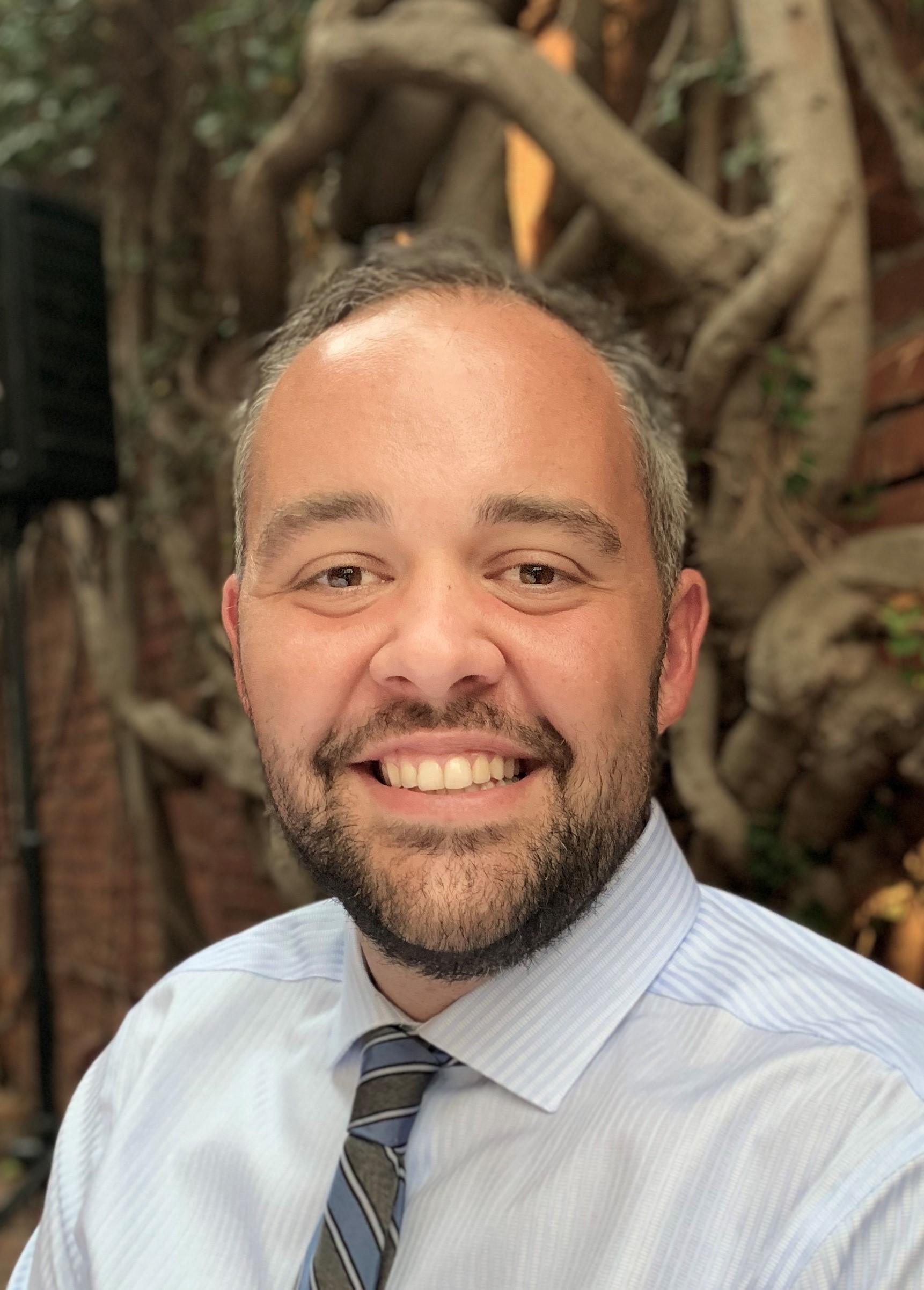 Andrew Ancharski is the Epidemiology and Health Policy Trainer at the CDC Foundation as part of the Data for Health initiative. His passions include education, infectious diseases, epidemiology, and data science. Prior to joining the CDC Foundation in August of 2022, Andrew worked as an epidemiologist at the Philadelphia Department of Public Health for six years. There, he worked with the Tuberculosis Control program, the Sexually Transmitted Diseases program, and the AIDS Activities Coordinating Offices. During the early stages of the COVID-19 pandemic, Andrew was involved in many aspects of the response, including training the data team that was deployed for testing.
Andrew received his first master's degree in Parasitology and Tropical Medicine from Tulane University, and then his MPH in Epidemiology from the University of Colorado. His schooling took him to Peru, where he worked with neglected tropical diseases and increasing health knowledge among indigenous Amazonian, and to Thailand, where he helped to develop a diagnostic test for the endemic helminth Opisthorchis viverrini.
Panel Discussion Participants
Joa Lim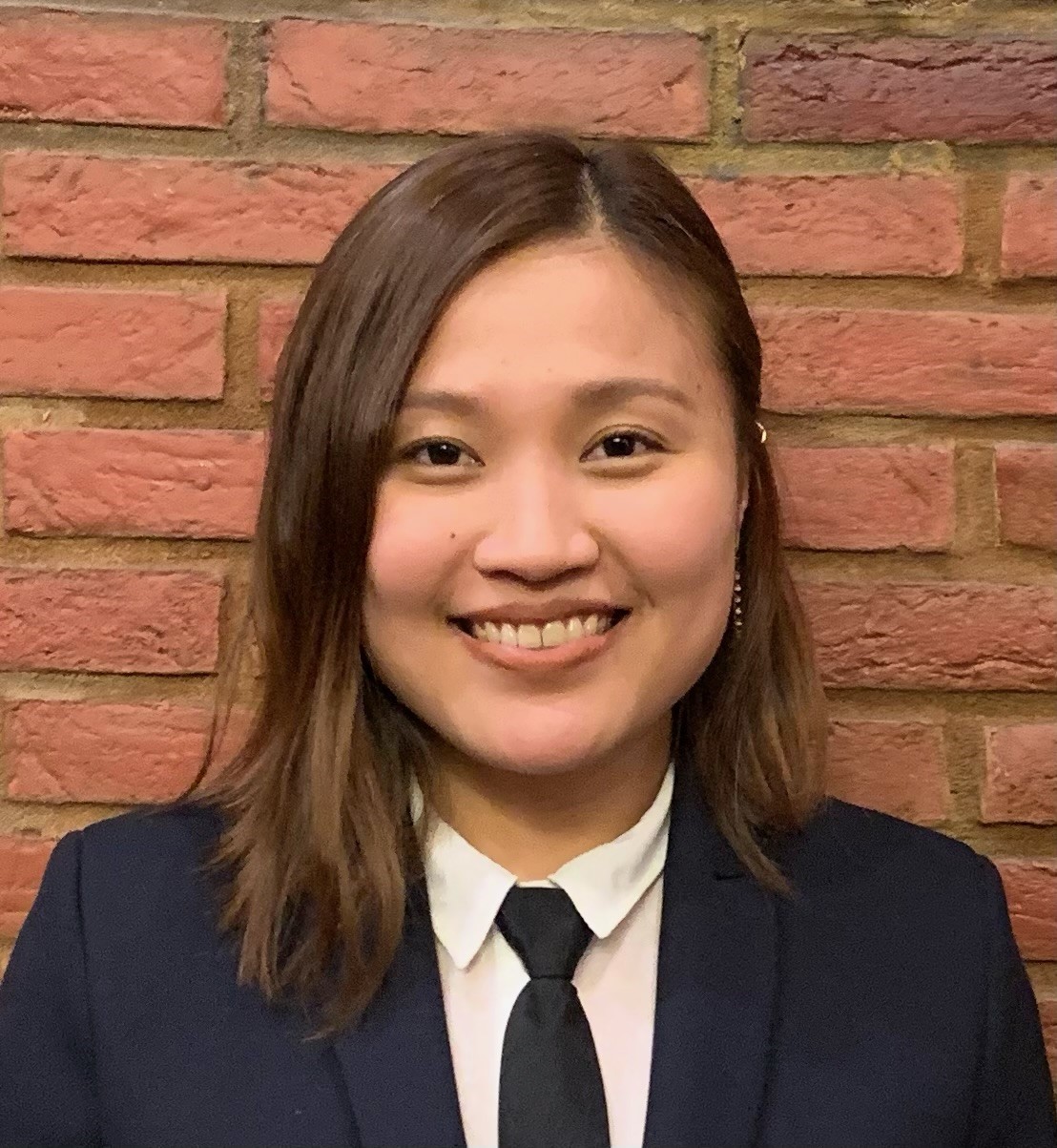 Ms. Lim is a graduate of nursing from the University of the Philippines-Manila, currently pursuing a Master's degree in epidemiology at the same institution. With a background in health policy, planning, research, and legislation, she brings a wealth of diverse skills and experience to her exploration of health economics. Ms. Lim brings a fresh and interdisciplinary perspective to health economics, believing that diverse thinking leads to innovative solutions. Her enthusiasm and unwavering commitment to learning are evident as she actively engages in self-improvement and skill-building endeavors. As a former member of the Department of Health's Health Care Financing Group, she gained valuable insights into the intricacies of healthcare financing. Presently, Ms. Lim serves as the lead of the Department's Futures Thinking Office, skillfully applying her strategic foresight abilities as she aims to proactively develop innovative solutions and strategies that promote sustainable and equitable healthcare systems. Additionally, she holds the position of Officer-in-Charge at the Health Policy Development and Planning Bureau-Legislative Liaison Division. Additionally, she contributes her expertise as a trained mentor on health economics for the Data to Policy Program of Vital Strategies in collaboration with the Department of Health. Ms. Lim's multifaceted background, coupled with her proficiency in futures thinking and strategic foresight, contributes to her role in the field of health economics as she strives to shape a better future for healthcare systems.
Susan Nzenze
Susan has over 10 years' experience working on research projects in vaccine preventable disease (pneumonia and diarrhea), HIV and TB, including mHealth to impact health care. She holds a Bachelor of Medicine and Surgery from the University of Zimbabwe, Master is Public Health (specializing in Health Economics; awarded with distinction) from the University of Cape Town and a PhD in Public Health from the University of the Witwatersrand. She holds tenure as Associate Professor of Public Health at the University of Zimbabwe, training medical students and the next generation of public health practitioners. Most of her public health work has been on projects in South Africa, evaluating the effect of public health interventions on health outcomes.
As Head of Notifiable Medical Conditions (NMC) she is tasked with improving notification rates for NMCs; diseases of public health importance to assist stakeholders including National Department of Health in timeous decision making and effective control measures. Her research interests include communicable and non-communicable disease prevention, use of digital tools in health-care, cost-effective analyses and health care financing.
Since joining the NICD she has taken up knitting for the Mandela day blanket drive and when she is not working you will find her at home, with her husband and four children, 11, 4, 2 and 6 months. She is currently reading Atomic Habits by James Clear and worships at Every Nation.
Roderick Atuhaire
Roderick Atuhaire is a senior policy analyst and health economist with three years of experience at the Ministry of Health in Uganda. He holds an MSc in Development Economics. He has also completed a Data to Policy Health Economic Modeling Workshop organized by Vital Strategies, the U.S. Centers for Disease Control and Prevention (CDC), and the CDC Foundation under the Bloomberg Philanthropies Data for Health Initiative.
With a strong focus on economic evaluations and decision modeling for improved health outcomes, Roderick has a keen interest in the application of these techniques to health policy decision-making in Uganda. His expertise lies in conducting policy analysis and developing concise and impactful policy briefs at the Ministry of Health. His is dedicated to strengthen evidence-based health policies in Uganda.
Prabhath Werawatte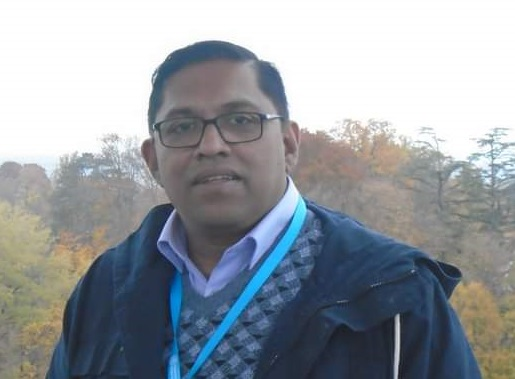 Dr Prabhath Werawatte is a physician working as a Hospital Administrator for the Ministry of Health, Sri Lanka. He is the current Director of Teaching Hospital, Kuliyapitiya which is a tertiary care facility of over 500 beds. He joined the health service as a junior Medical Officer to the Ministry of Health in the year 2002 and has a service period of over 20 years as a physician and as an administrator under the Ministry of Health, Sri Lanka.
He obtained his medical undergraduate degree from Bangalore University of India in year 2000. He also possesses a MBA from University of Sri Jayawardenapura, Sri Lanka and Masters in Medical Administration from University of Colombo, Sri Lanka. He has further engaged in academic work in the field of economics and possess a Masters in Applied Economics from University of Peradeniya, Sri Lanka. He had followed up with a Masters in Health Economics from Chulalongkorn University, Thailand.
In addition to hospital work, he has teamed up with Vital Strategies and contributed as a resource person in the field of Health Economics in Data to Policy programme work in Sri Lanka. Dr. Prabhath has further contributed in the team compiling National Health Accounts for Sri Lanka under the Ministry of Health for 3 years. He is also involved with Faculty of Medicine of Wayamba University in Sri Lanka as Faculty Board Member and further serves as a Council Member of Wayamba University in Sri Lanka.
Mia Malan
Mia Malan is the founder and editor-in-chief of the Bhekisisa Centre for Health Journalism, a South African-based media start-up. She has worked in newsrooms in Johannesburg, Nairobi and Washington, DC, winning more than 30 awards for her radio, print and television work. A former Knight International Journalism Fellow and a Reuters Institute Journalism Fellow, Mia speaks internationally about health issues in Africa and media sustainability in the Global South.
In addition to her editing and reporting, Mia is frequently asked to speak on health issues for local and international media such as National Public Radio, Vox, BBC, Channel 4 and the Australian Broadcasting Corporation. She regularly moderates panels for high-level events. Among others, this includes the Global Fund for AIDS, TB and Malaria's 2022 World Health Assembly media roundtable; the UNAIDS session at the UN's General Assembly's High Level Meeting on HIV/AIDS; and World Economic Forum's Africa meeting on the "inconvenient truths" influencing Global North and South relations.
Mia has also published widely in books and academic journals. In the book Pandemics and Healthcare, she contributed a chapter about the role of the media in pandemics alongside some of South Africa's top academics and scientists; for the African Journalism Studies journal, she wrote about the challenges of donor-funded journalism; and in the Georgetown Journal of International Affairs, Mia published her research on the impact of politics on the South African media coverage of Aids and in the Brown Journal of World Affairs she analysed the impact of journalists' relationships with civil society on HIV coverage.
Throughout the COVID-19 pandemic, Mia has been the go-to media expert in South Africa and the region. She was the only journalist in the country to secure an interview with US infectious diseases expert Anthony Fauci. Her op-ed on the discriminatory and unscientific Omicron variant-related African travel ban was used by civil society at a World Health Organisation council meeting to argue against the bans and the Canadian High Commission in South Africa used it in discussions with their government to explain the devestating impact of the restrictions. She was also a TEDx speaker on how Covid changed news reporting.
Mia began her career at the South African Broadcasting Corporation in 1995, becoming the lead health correspondent while South Africa battled the Aids epidemic. Her 2001 fellowship at the Reuters Institute at Oxford University focused on media coverage of HIV and Aids and the politics of science. In 2003, Mia joined Internews in Nairobi, running a USAID-funded project that trained dozens of radio journalists in HIV reporting. Between 2006 and 2008, she was based in Internews' Washington DC office, where she managed journalism trainers from the BBC, Australian Broadcasting Corporation, NPR and Voice of America. Following a two-year Knight International Journalism Fellowship in Johannesburg, Mia joined Rhodes University as a senior journalism lecturer, teaching health and gender reporting to graduate students.
Mia holds a bachelor's degree in speech-language pathology and audiology, and a BA honours and a master's in journalism from the University of Stellenbosch.
Melinda Buntin
Melinda Buntin joined Vanderbilt School of Medicine in 2013 as professor and founding chair of the Department of Health Policy. In March 2018, she was appointed the Mike Curb Chair for Health Policy and in January 2022 was appointed the University Distinguished Professor of Health Policy and University Distinguished Professor of Medicine, Health, and Society. Dr. Buntin is moving to Johns Hopkins in Summer 2023 to start a Center for Health Systems and Policy Modeling.
Previously, Dr. Buntin was a Director in the Health, Retirement and Long-Term Analysis Division at the Congressional Budget Office where she evaluated legislative proposals and directed studies related to health care financing, including reports on prescription drugs under Part D, beneficiaries dually eligible for Medicare and Medicaid, and care coordination demonstrations. She also served as chief economist and founding director of the Office of Economics, Evaluation, and Modeling within the Office of the National Coordinator for Health IT. Prior to that, Dr. Buntin was deputy director of RAND Health's Economics, Financing, and Organization Program, director of Public Sector Initiatives for RAND Health, and co-director of the Bing Center for Health Economics. Her research at RAND focused on insurance benefit design, health insurance markets, provider payment, and the care use and needs of the elderly.
Dr. Buntin's work at Vanderbilt is focused on health care delivery and costs, with an emphasis on improving the value created by the health care system. She is an elected member of the National Academy of Medicine and of the National Academy of Social Insurance. She is the deputy editor of a new peer-reviewed health policy journal, JAMA Health Forum, and serves on the Board of the Harvard Medical Faculty Practice.
Dr. Buntin has an A.B. from Princeton University and a Ph.D. in Health Policy with a concentration in economics from Harvard.
Praveen Thokala
Praveen Thokala is a Senior Research Fellow at the University of Sheffield. He joined the University of Sheffield in March 2010 after completing a MASc from the University of Toronto and a PhD from the University of Southampton. He is an experienced health economic modeller and a leading expert in multi-criteria decision analysis (MCDA) in health care. He has 100 publications, with 22 as primary author, and with a Scopus h-index of 25. He has co-supervised 7 PhD students to completion and is currently supervising 4 PhD students. He has collaborated internationally to deliver research and training, including countries such as Singapore, Malaysia, Colombia, Brazil, China, and India.
Course Development
Jinyi Zhu (Vanderbilt University)
Jinyi Zhu is an Assistant Professor in the Department of Health Policy. Her research focuses on applications and methods to inform decision-making for resource allocation in public health and health care. Specifically, her research falls into three main areas: 1) resource prioritization for the prevention and treatment of cardiovascular disease, 2) applied model-based cost-effectiveness analysis in other clinical areas including TB and HIV, and 3) methodological advances in disease simulation modeling (e.g., model calibration and validation).
Dr. Zhu received a Ph.D. in Health Policy from Harvard University. She also holds an MPH from Yale University and a BS in Biology and BA in economics from Peking University.
Shawn Garbett (Vanderbilt University Medical Center)
Shawn Garbett, MS is faculty at Vanderbilt University Medical Center, where he holds an appointment in the Department of Biostatistics. Mr. Garbett is the director for informatics software development.
Garbett has a diverse career background starting as an engineer for the Tennessee Valley Authority doing load grid optimization and data collection and modeling of the reservoir system. He worked as a consultant for many years, designing high confidence medical and nuclear software systems. He designed the first FDA approved closed loop medical device for Walter Reed with installations in Air Force One.
His research career began when he joined Vanderbilt in 2009. He began working with the department of Health Policy at Vanderbilt in 2016 and has participated in research on two publications which got listed in the top 10 papers in genomics. He has coauthored a book chapter on pharmacogenomics.
Hanxuan Yu (Vanderbilt University Medical Center)
Hanxuan (Astrid) Yu is a Health Policy Data Analyst in the Department of Health Policy at Vanderbilt University. Working with Dr. Ashley Leech, Prof. John Graves, and Dr. Jinyi Zhu, she applies a range of analytical methods, including discrete event simulation, microsimulation, and Markov model, to address practical questions and support decision-making in the public health field. She also focuses on methodological advances to enhance the accuracy, speed and quality of decision analysis. Her ongoing projects include: 1) applying model-based cost-effectiveness analysis in the healthcare for pregnant women with opioid use disorder and global health questions like childhood epilepsy patients in Nigeria, 2) evaluating the clinical value and application method of polygenic risk scores for atherosclerotic cardiovascular disease based on cost-effectiveness techniques, 3) developing methodology implementations like common random numbers in specific disease simulation models.